animal head necklaces
Animal head necklaces
I have a variety of ravens, hummingbirds and bull animal head necklaces.
each animal head is casted and solid.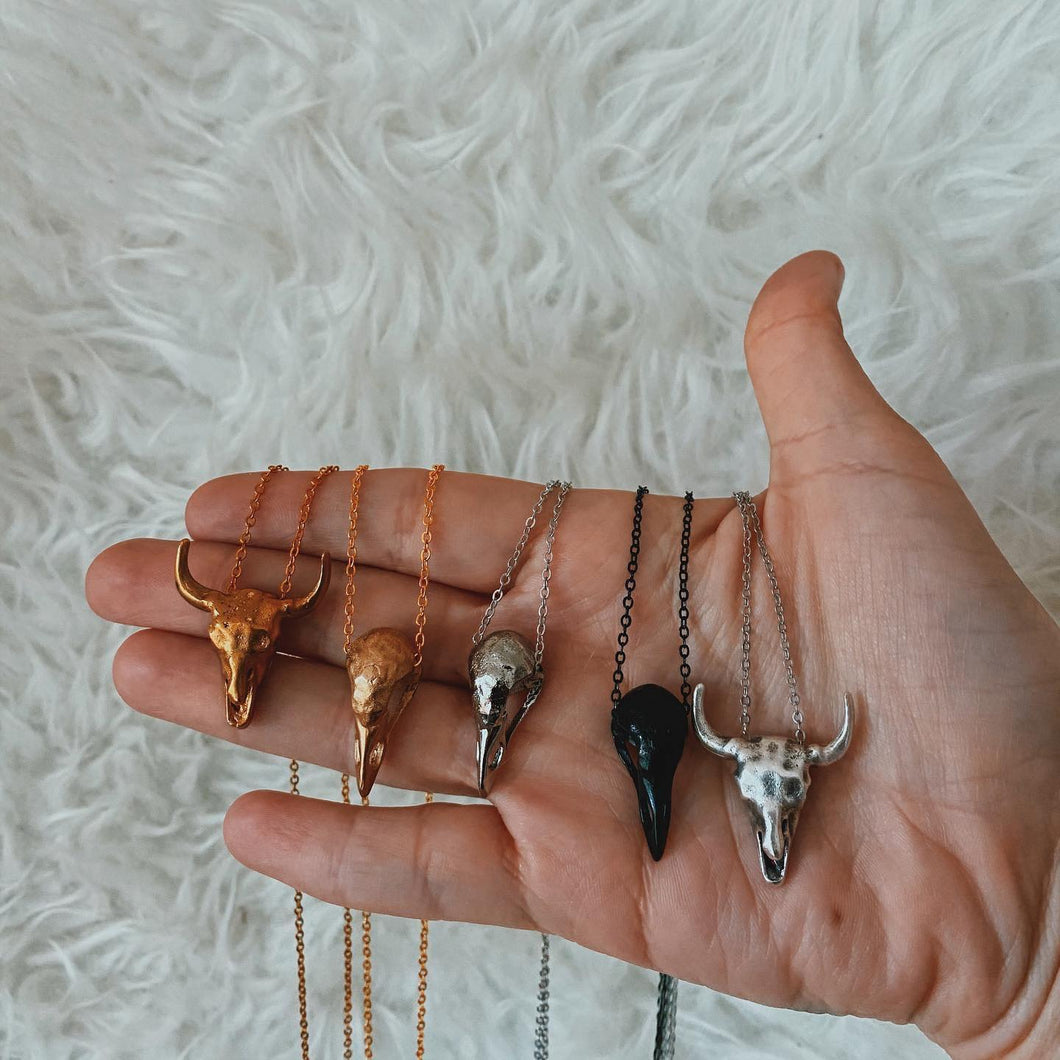 BOLO CHOKER COLLECTION
This item was made many years ago when I first started Innerwolfjewlery.
the original design is all made by myself.
I worked and lived in Calgary for many years and Id always see bolos, but never how I wanted to wear one. So made my own design!!
they always go quick so make sure you get a unique piece!